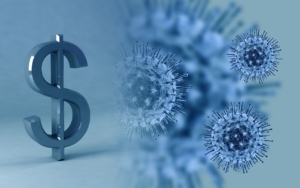 With stay-in-place guidelines extended due to the continuing spread of coronavirus, our offices will remain closed to the public at least through April 30, 2020.
We have (understandably) been receiving many questions from our clients about taxes, as well as asking for clarification about recently enacted legislation impacting both individuals and small businesses.
Unfortunately, we do not have the time at present to advise each client individually at length, so we are providing important links below which should answer the majority of questions we have been receiving.
Additionally, here are several other important updates:
Status of your Tax Returns 
We are doing our best. We are not currently able to predict a date your returns will be completed as we are working remotely with limited administrative support. We are working on the returns in the order they were received. We will be in contact when we have finished your return.
Tax Return Filing and Payment Due Dates
The April 15, 2020 deadline for filing AND paying has been moved to July 15, 2020 for both Federal and Massachusetts. This extension also includes 1st Quarter 2021 Estimated Taxes but not 2nd Quarter Estimated Taxes at this time.
Stay Informed
Unemployment Information
All unemployment benefits available from Massachusetts and Federal government will be administered through the Massachusetts Unemployment Office. Systems are being put in place to allow taxpayers to access the enhanced unemployment benefits provided by recent legislation. File your claim here. 
Small Business Emergency Loans
There are significant loan options available for small businesses (those with fewer than 500 employees), which include the possibility for portions of the loan to be forgiven. The following resources will be helpful (as will these links 
below)
:
Below are important links providing answers and resources for both individuals and businesses:
We know this is a very difficult situation for everyone, with a lot of information to process in a short amount of time. We will continue to provide additional updates as they are made available to us.