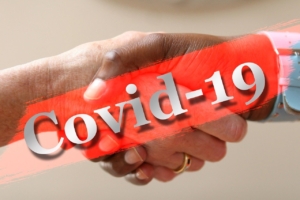 In an effort to keep our clients, office staff, and their families as safe as possible, we have made changes to how we will operate this tax season. In general, while we miss seeing our clients in person, we will be limiting in-person interactions as much as possible and will be relying on Zoom for meetings as much as possible. We have implemented an online appointment system for you to make your own appointments as well as other upgrades to operations.
We have a small staff of dedicated workers and if just one of them is affected by COVID-19, then clients should expect to be notified that their return could be extended.
Office Locations, Client Document Exchange, and Meetings
Our offices at Pine Hills and Long Pond Road are available during normal business hours for clients to drop off their tax documents. You do not need to call ahead; just drop them off or mail them directly to the Long Pond office.
There will be a bin in front of each office for clients to place their records in. Please do not enter the office past this bin. Our staff is socially distanced during the work day and we are limiting the interactions involving walking through workspaces to greet clients and answer "quick" questions. Please know we miss interacting with you too!
All questions have to be discussed over a phone call or Zoom meeting with Heather or another staff member. You may make your own appointment online using our new scheduling software.
E-Filing, E-Signature, Electronic Payments, and Completing the Tax Filing Process
Part of the positive changes in operations from COVID-19 has been adding more electronic ways to interact with clients to complete the tax filing process. These changes are efficient and will be continued after COVID-19 is over. Email will be the primary tool for interacting and exchanging final documents.
Here is an outline: 
We recommend all tax returns and payments that can be e-filed, be e-filed. The IRS has been taking a long time to process mail and payments, which has caused a tremendous amount of unnecessary tax notices. Filing and paying electronically reduces the risk of these notices.
While we are preparing the tax return, if we have questions or need documents sent to us, you will receive a "Client Task" email that includes a secure portal for you to send us documents directly.
When your return is completed, you will receive an email from Heather with a copy of the return for you to review and approve. All open items to complete the return will be finalized via email or phone.
Your finalized tax package will be mailed directly to you. If you are away, please notify the office to hold the package, or have it mailed to another address.
Signatures will be collected using E-Signature system and you will be notified via email to sign documents and provide consent for the returns to be e-filed. The traditional e-file forms, for manual signature, will also be in the tax package if you prefer to manually sign and mail those back to our office.
Invoice for our preparation services will be sent to you from Square.com. You can pay the invoice directly online, or mail a check to our office.
Tax returns will be e-filed upon receipt of signed e-file consent forms and payment.
Updated Staff Roles and Contact Information
Heather L. Cozby, CPA – heather@cozbycpa.com, Phone Extension 304
As the managing partner, Heather provides all technical review and oversight for all services provided and manages all client relationships.
Kim O'Leary, Senior Accountant – kim@cozbycpa.com, Phone Extension 307
Kim manages the business, nonprofit and condominium tax returns as well as provides review services for financial statements. If you have a question regarding those services, please contact Kim directly.
Kathy Barbaro, Accountant – kathy@cozbycpa.com, Phone Extension 302
Kathy is known to many as our Office Goddess and while she remains an integral part of the Firm's Administration, Kathy's new role includes managing the individual, trust, payroll, and sales tax returns. If you have questions regarding these returns, please contact Kathy directly.
Stephanie Simpson, Office Goddess-in-Training – accounting@cozbycpa.com, Phone Extension 306
Stephanie has been working part-time this past year providing bookkeeping and administrative support services. Stephanie's new role includes managing new client on-boarding, document management, e-filing processes, client payments, bookkeeping, and providing administrative support to Firm staff.
Cosmo Galvin (Heather's Son) and Allison Barbaro (Kathy's Daughter), "The Minions"
Every year, our office has proudly participated in placing local high school students in our office for internships. They perform a variety of support services including scanning, filing, cost basis research, and preparing the final tax package. We are very excited to be joined this season by children of Firm staff, Cosmo and Allison!
Newsletter – All Significant Law Changes and Information
We will be providing all information about law changes, tax relief packages, and updates through our online tax newsletter. If you have been receiving our newsletter to your email, you have nothing further to do. If you have not been receiving this newsletter, please sign up on our website to receive it.